The trap sound is very popular in both the hiphop and EDM genres. It drum sound mostly consists of booming 808s, claps, paper thin sounding snares, complicated hi-hat patterns, and chants. The instrumentation over the drums is usually pretty sparse with a bassline, a lead, some samples, and maybe vocals. Most of the sounds come from the Roland TR-808 and TR-909.
Download free trap drum samples when you sign up to my newsletter here. <—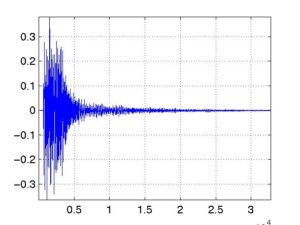 I'll be sending out more samples to my subscribers as i make new sample packs for you.
The trap sound comes from southern hiphop, but has recently become more popular in the EDM world and is popular at EDM festivals. It is also being incorporated into other genres of music including dubstep and bass music, who make use of the low 808 bass sound and fast hi-hat rhythms. The sound is even showing up in Korean pop music.
How to make a Trap Beat
The signature sound of this genre i would say is the drums. The 808s are very loud. Producers also make use of tuned 808s to create additional bass movement.
If you want a more defined kick drum sound, you might also try layering in a boxier sounding kick over the 808.
The hi-hat pattern is also really important in this type of beat. It can be fast, and complicated, with alot of variation throughout the track. I also like to use chorusing or flange on my hi-hats to give them a more metallic sound that cuts through in the mix and widens them.
The snares in this genre of music are very thin sounding and can have a more complicated snare pattern with snare rolls at the end of 4 or 8 bars. I like to cut off some of the low end with a high-pass filter and add a plate reverb. Sometimes the producer will even alter the pitch of the snare up or down during a snare roll.
Claps are also found alot in this genre. They can be done on the 2 and the 4 or on the offbeat along with a chant. I would add a reverb to make it spacey and very wide.
Chants are another sound that is common in this style. Chants are repeated vocals like "hey", usually on the offbeat. Alot of time they are very reverbed out and wide. Try cutting alot of the lowend off, so they fit in the mix over the 808s and the bassline.
Top Artists in the EDM Trap Genre
The trap sound has recently evolved more from a hiphop sound into a dance music sound. Popular artists in the EDM traps genre include RL Grime, Flosstradamus, Baauer, and Dj Snake. These artists have recently become popular with EDM festival goers and is even transitioning into pop music.