Hi Guys, its me again, PuzzleVortex.
I'm writing this 'Social Media Strategy Guide for Musicians' to help you guys build a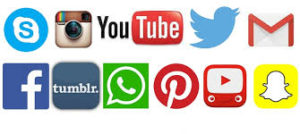 bigger social media presence, promote your music online, and sell stuff like merch or a service.
I think these tips will help you gain music industry connections, as well as make some money by selling a product, or a service to your followers. (I used to make a living selling things on the internet, so i've been doing this for a while. Now i'm using it to help promote my music.)
I'm going to share my best social media tricks with you, because i like you, you're my ONLY friend.
2 Steps to Gain Followers on ANY Social Network
In order to gain followers on ANY social media, you ONLY have to do two things:
put out good content consistently
interact with other people by liking, commenting, and following.
In order to gain followers, you have to 'put out good content', at least a few times per week.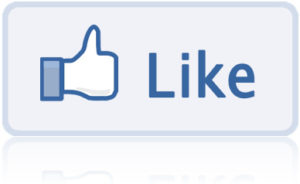 You ALSO have to follow, like, and comment, EVERYDAY.
This strategy goes for ANY social network.
You CANNOT expect to do well on social media, if you aren't active.
No one will see your content unless you communicate with people, even if it is very high quality.
You can promote your content to others by liking, commenting, and following people that are in your demographic. When you do any of these things a notification shows up in their account.
This notification will often lead to them checking out your profile.
Targeting Followers in Your Demographic
With my blog, i'm targeting music producers, record labels, people that might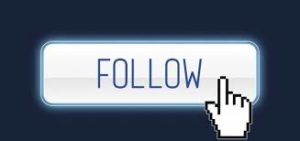 buy plugins or audio recording software, and people that want audio samples.
This is my demographic.
Figure out what your demographic is, and follow those people.
About 30% of the people you follow, will follow you back. (With this method, you can build an account of 1000 followers in a few weeks, if you do it everyday.)
Since i'm trying to get electronic music producers and record labels to follow me, i'll find an account like @computermusicuk, then start following all of their followers.
There is a 'limit' to how many people you can follow. (This limit increases, the larger follower count grows.)
Once your following your target audience, you should also like and comment on their posts as they show up in your feed. (If they dont follow you back initially, they might after you like or comment.)
Getting Signed Through Social Media
If you're looking to get signed, put your best music/videos on your profile,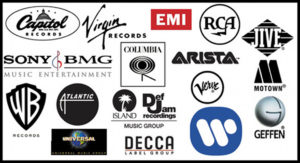 then follow and comment on record label profiles that fit your style. (Keep it up and try to make friends. It might take a while to get them to listen to your music.)
Connecting with Popular Artists Through Social Media
Try to make some connections by, seeking out artists that have a similar music style as you.
If the artist follows 100 people or less, this is probably their inner circle of managers, record label contacts, and friends.
If you cant reach the attention of an artist, you can target their inner circle. They might pass along your info to the artist.
A fun thing about social media is that its easy to interact with your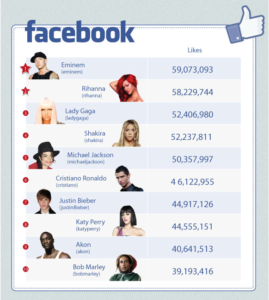 favorite musicians, models, artists, etc.
With my last music project, a known rapper followed me on instagram and my follower count started growing at about 200+ followers per day, for about 5 days straight.
If a popular person follows you, their followers will also follow you.
Capturing Emails from Your Social Profile or Website
On your profile you should have great content, with snippets of your music, art, videos, or whatever you are promoting.
You should try to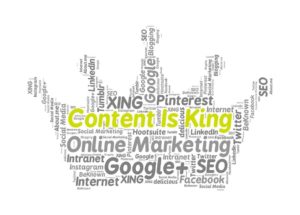 include an email opt-in link on your profile page, if possible.
I have a link to my newsletter on my profile. (I give away free plugins and samples, to help me get the email optin.)
You also have to put out NEW content, consistantly. This content can be snippets of your music, images of you recording, video of you playing live, your artwork, ANYTHING.
Paying A Celebrity to Re-Tweet You
One thing you might try is pay a celebrity to re-tweet your tweet.
This will expose your music to all of their followers, plus it also implies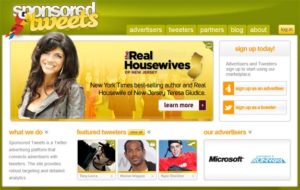 their endorsement. (even though the celebrity might not even be in control of their own social media accounts).
For example, a couple years ago i saw that you could pay Raekwon from the Wu-Tang Clan $150 to re-tweet your tweet to his 1,000,000 followers. (not sure if he's still doing this tho.)
I can't give an example of the results, because i haven't tried this yet.
Which Social Networks Should You Use to Promote Your Music
Twitter – I like twitter because you can pretty much get away with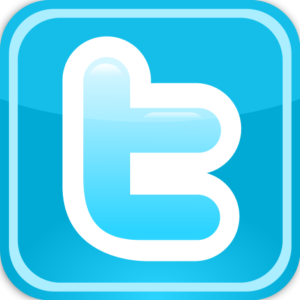 anything. I've also made connections with pretty cool producers and artists.
Twitter allows you to promote affiliate products. You can also be pretty aggressive about increasing your follower count.
If you increase your numbers a little too fast, they will just make you confirm your cell phone number to show you aren't a bot.
You can also livestream through Twitter.
I just started DJing over my Twitter livestream (@puzzlevortex)
Facebook – Facebook is a pretty good platform to connect with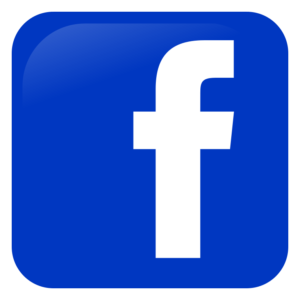 music people, as well as promote your music, art, or articles through Groups.
Join as many groups which focus on the style of music you are making. You can submit your content to these Groups.
You can even 'create your own FB group which you control'.
Unfortunately, you can get banned from Facebook pretty easily. I am permabanned on FB. But there are many other social networks, so i'm not too worried.
Instagram – I really like Instagram to promote my music and art.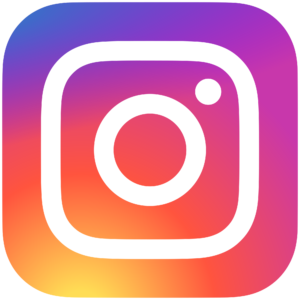 I've made connections with some really cool people on Instagram. I've also been able to talk with popular musicians, models, and artists. I've made some friends that i talk with often.
You can also livestream on Instagram and play your music for your followers.
You can get banned on Instagram, and i have, more than once.
Ive been banned for promoting affiliate products, and also using services that you pay to increase your followers. Don't using services that increase your followers, you will probably get banned!
But, as long as your not doing either of the above, you will probably be fine.
Snapchat – It is pretty fun to interact with people on Snapchat.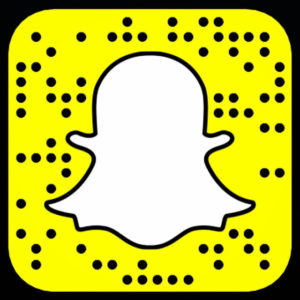 Snapchat is great, because you can see if someone views your message or content.
I've been able to interact with cool musicians, artists, and models on Snapchat.
I like it because you can see exactly who views your snaps.
For a while, i was specifically trying to get certain models that i like (any of the suicidegirls), to follow me and view my snaps, and it does work.
Google+ – I do a little bit of promotion on Google+, but to be honest it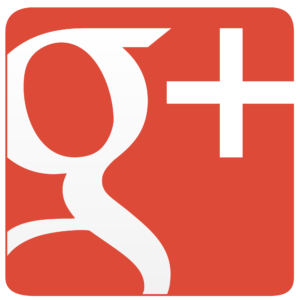 isn't a very popular social network.
I do post my articles and music in communities that focus on electronic music.
I've gotten some visitors from it to my website, but not much compared to Twitter, Instagram, or Facebook.
I also created my own community.
One of the keys to doing well on G+ is to get alot of people to follow you, so when you post an article, it shows up in their feed.
Video Streaming Networks to Play Live Music
One new way to build your followers is to play live online and stream it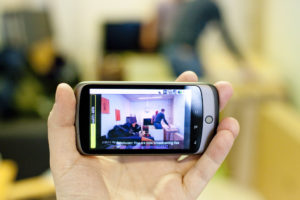 out live over Twitter, Periscope, Instagram, or Twitch.
Livestreaming is pretty new, and not that many people do it. So, you might get some attention for it.
Here are the social networks you can stream live on: Twitter, Periscope, Twitch.tv, Instagram.
Setting Up a Basic Website to Promote Your Music, Sell A Service, and Grab Emails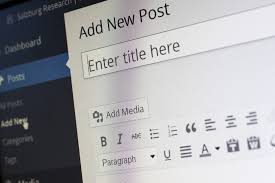 Setting up a website for your music is easy. (especially blog style WordPress websites.)
The cost of a simple website is pretty low. It includes:
A Domain Name – $10/yr
Web Hosting – $5/mo
Email Optin Service – $10-$20/mo
Payment + Quote Form which allows you to take credit card payments and give quotes for a service.  – $20/mo (optional)
Thats about it.
Also, if you want to buy advertising and send it to a landing page (to sell a service, merch, or product on your site), you can buy one from the template site themeforest.com for about $8.
If you want a custom design, you should go check out fiver.com or freelancer.com
Getting Email Addresses to Stay in Touch with Your Followers
One thing you NEED to do, is get your website followers to opt-in to your email list. When every you have something to promote, you can email them about your music, content, or service you sell.
Dont abuse it, or they will unsubscribe.
I try to give away good, informative content and lots of free stuff, then mix it in with my music and other music services that i offer.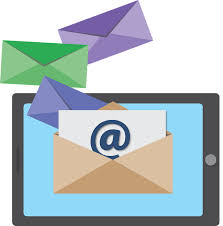 You can link directly to your email opt-in form from your profile, or website.
Try giving them an incentive like a digital download to increase your optins.
Here are the 2 email services that i have tried:
Aweber – A basic Aweber account costs $20/mo. They have many premade email optin templates, and they allow affiliate marketing. (which is one of the many ways you can make money with your email list)
Mailchimp – A Mailchimp subscription costs $10/mo. It is a decent service, but they did ban me unexpectantly for affiliate marketing.
One good feature that Mailchimp has is that they integrate directly with my favorite payment and quote form called Wufoo.com (more about Wufoo in the next section)
How to Sell a Service or Product On Your Profile or Website
An easy way to sell a product or service through your website or social media account is by linking a quote or payment form directly from your website (or profile) using a service called Wufoo.
Wufoo lets you create a form which lets you process credit card payments, or take quotes to sell any product (like merch) or service.
For example, i used Wufoo on a voiceover business that i started.
I created a basic website out of a template i got for $8 (from themeforest.com). I linked the website to a wufoo form that took quotes on voiceover jobs.
I bought ads on Google Adwords on 'voiceover keywords', then sent the traffic to my website.
The user would then fill out a quote on my Wufoo form. (I got alot of voiceover jobs this way.)
I would then follow up by email with a payment form created in Wufoo. This form allowed them to make a purchase easily with a credit card.
Setting Up Backup Accounts to Promote Your Main Social Media Account
You can promote your music even faster, by making multiple accounts to increase visibility and further promote what your content.
For example, I'm promoting a drum n bass project, so i created a secondary account that tweets drum n bass live sets. (@dnb_madness).
I also retweet my own stuff with it. I have a few of these account.
I also used a profile pic of a good looking girl, which helps get followers. (you might get sexually harrassed a bit, but you'll get more followers.)
Also, if you want to try anything that might be frowned upon by Twitter (like paying for followers), test it out on your secondary account. Don't risk your main account.
Let me if you try this, tweet me @puzzlevortex