A vocoder is an effect that uses two signals, such as a vocal (the modulator), where it captures the formants of the voice, and combines it with another sound such as a synthesizer, guitar, or even drums (the carrier).
Vocoders create what is sometimes referred to as a 'talking synthesizer'. This effects has been used by artists such as Daft Punk, Imogen Heap, and Herbie Hancock. 
I have an Electrix Warpfactory hardware vocoder, which i bought over 10 years ago. It works ok, BUT outboard gear, (especially a vocoder) is a pain to setup! I prefer vocoder plugins, due to the easier setup, larger set of features, and the ability to use plugin automation.
A vocoder can transform a weak sounding vocal (like mine) into a complex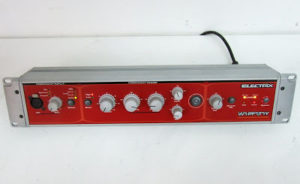 synthesized sound when you play wide, complex chords over it.
If you turn up the modulation, the sound becomes very robotic. (Think beastie boys: intergalactic, planetary, intergalactic)
Below i created a list of vocoder tips and tricks as well as songs from Daft Punk and Imogen Heap that show what you can do with a vocoder. I also reviewed some of the best vocoder plugins including Vocalizer Pro, Orange Vocoder, Vocoder II, XILS Vocoder 5000, and the XILS V+ vocoder.
Unfortunately, i couldn't find any free vocoder plugins for you :(, but there are some paid options i review below ranging form $59 – $200. Most of them let you demo the software for free. (Also get a free samplepack here)
Examples of vocoders in electronic music
Daft Punk – Around the World
Imogen Heap – Hide and Seek
Herbie Hancock
Vocoder Tips and Tricks
Here are a few tricks you might use to get the most out of your vocoder plugin:
Certain types of vocals such as consonant sounds and plosives will be more audible when you combine them with a synthesizer. Vowel sounds are less audible.
Vocoders sound great when you combine vocals with wide complex chords. Some patches might work better due to the harmonic content in the high end (5-10k) of the frequency spectrum. A complex chord might sound better than a single note.
 Boosting the high-end frequencies above 5K and distorting the modulating signal can make vocals more audible.
You can increase the 'modulation' to create a sound that is much more robotic. (like beastie boys: intergalactic)
Try adding effects such as distortion or lo-fi (lowering bit rate) to the signal before it enters the vocoder.
Vocoder Plugin Reviews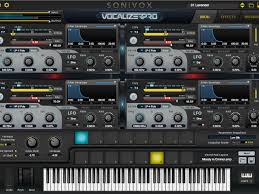 Vocalizer Pro – This plugin has 4 synthesis modules that can be combined or rerouted through each other.
It also has 16 filter configurations with full envelope, cutoff, resonance, and saturation controls, and a sync-able LFO with multiple waveforms, pitch envelope, balance control.
Its available in AU, VST, RTAS and AAX formats
Cost $200. It is a very well reviewed plugin. Try a free demo Here
Vocoder II

Vocoder II is a low cost ($59), well rated, vocoder with a decent feature set.
Vocoder II contains a Vocoder module, a built in Synth, Compressor and an Effects module, with Chorus and Delay.
The user mode allows producers to adjust each of the 17 vocoder filters with plugin automation.
Vocoder II works with internal and external signals for analysis and synthesis. From a mono voice it is possible to generate polyphonic sounds, complex ambient textures, and robotic sounds.
Vocoder II is well rated and available in VST format only.
The cost is $59. Try the Free Demo here.
XILS Vocoder 5000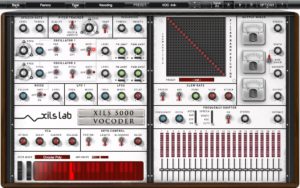 Based on the classic hardware vocoder from the 1970's allows you to process vocals, guitar, or even drums.
This plugin emulates an oldschool vocoder, but lets you change parameters with plugin automation.
It is available in VST, AU,  RTAS , AAX formats.
The price is $159. Try a free Demo here
XILS V+ Vocoder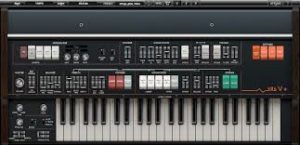 The XILS V is based on the classic hardware vocoder.
It contains a ten band vocoder, an octave divider based on human voices and strings, plus reverb and phasing effects.
It allows LFO and envelope modulation and all features and parameters can be automated with midi.
It comes in VST, RTAS, AAX formats. Try a free Demo here
The cost is $159.