HI guys, its me again. Puzzle Vortex.
In this article, i'm going to do a review of my new DDJ-SX2 DJ Controller.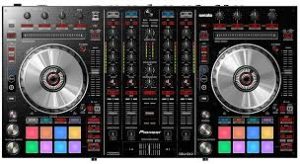 I'm also going to talk about my plans to release an album of electronic music. Hopefully in the next few months.
In the near future, i'm going to release an album of drum n bass music, some videos i made myself, put up my new artwork, promote everything on social media, and try to start playing live with my DDJ-SX2.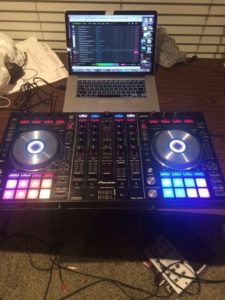 A Little More Info About My Musical Background and My Upcoming Music Projects
Here's my musical background:
I started playing guitar when i was 10 years old.
I was in a heavy metal and punk band when i was in high school.
I went to Berklee College of Music and got a degree in music synthesis.
At Berklee I learned the basics of hard disk recording, how to create and edit of synth patches, music theory, ear training, counterpoint, how to play instruments like drums, piano, and further education in guitar.
Since then, I've been mixing music in Pro Tools for about 15 years.
I've self-produced about 4 of my own projects in the genres of electronic and rap music.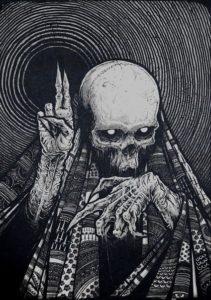 Currently, I'm working on a new Drum N Bass Project (under the name

PuzzleVortex

).
The first PuzzleVortex album will hopefully be finished in the next few months.
A month ago, I created this website to write about music production, as well as build an email newsletter.
I wanted to use the site to promote my personal music, art, video projects.
I also plan on promoting myself to film makers for film scoring projects using online advertising.
For my PuzzleVortex project, I'm doing everything myself including: songwriting, recording, mixing, artwork, videos, etc.
I plan on hiring some freelance voiceover artists, singers, and video producers to add the final touches and help me finish the project.
I also am going to try to play live drum n bass music with my new DDJ-SX2 Dj Controller. I've been practicing with it about 3-5 hours a day since i got it. I love it.
My DDJ SX2 DJ Controller Review
I got my DDJ-SX2 DJ controller about 2 weeks ago. I completely love it.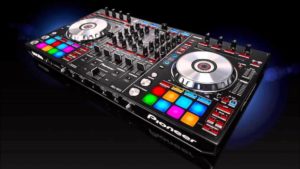 I've been practicing with my controller about 3-5 hours a day, since i got it.
Previously, I've worked with 2 Technics turntables, but this controller is much different.
The new DJ controllers allow you to create and remix electronic music on the fly. The DDJ-SX2 has alot of tools to help you improvise in a way you can't with 2 turntables.
The DDJ-SX2 lets you layer, loop, slice, re-mix, and add effects to your songs off the top of your head.
Currently I'm streaming live DJ sets over twitter @puzzlevortex (almost every night).
I love DJing. I see myself doing it alot in the future.
DDJ SX2 Features That I Like:
Hot-Cueing of up to 32 parts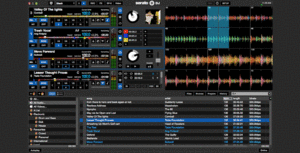 The DDJ SX2 allows you to cue up 32 parts simultaneously, which gives you the ability to create, layer, and remix tracks on the fly.
It has 16 well-made colored pads that let you mark, and easily remember which parts are cued up. You can also use the pads to do auto-looping, and slicing up of the track.
Auto-Looping
There is also an auto-loop feature which lets you loop 32nd, 16th, quarter, etc, just by hitting the pad.
I find myself doing 32nd, 16th, and 8th note loops alot on snare or kick hits to create improvised drum fills.
Slicing
One feature that i'm just starting to grasp is the 'slicing' feature.
The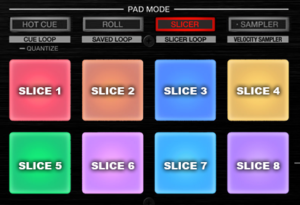 slicing feature lets you re-arrange parts of the song on the fly. As the beat plays, the pads slice 8 bars into 8 pieces.
The pad turns red on the section of music which is sampled.
You can then re-mix the track off the top of your head by using the pads to play with these 8 different pieces.
Auto-Sync Grid and BPM adjustment by 10th of a BPM
A nice feature i just discovered is the Auto-sync grid.
When this is turned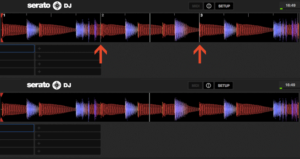 on, Serato shows a grid that tells you exactly where each beat of a song is! It even shows you where the the 1st beat in a 4 bar phrase.
This allows you to mix tracks with really complicated drums, like drum n bass.
You can also adjust BPMs by 1/10th of a BPM.  This allows you to get 2 tracks perfectly in sync pretty easily.
4 Channels are Better than 2
I almost got a 2 channel DJ Controller. Thank baby jesus that i didn't, because i'm SO glad i got 4 channels. Having 4 channels allows you to do so much more.
You can get a good 2 channel Dj controller for $250. BUT DONT! Get the 4 channel controller. Its better.
It also gives me an extra channel to play my guitar through.
I have my guitar strapped on, and i can mix while i play parts on top of it with my guitar.
6 Simultaneous Effects
The DDJ SX2 also has 2 banks of 3 effects. You can use 6 effects simultaneously.
The mix % can be controlled via knobs at the top of the controller.
You can also download more types of effects from Serato's website. You can have up to 6 different effects.
I not sure if you are able to control different parameters of your effects other than the mix % by altering it in Serato. I havent really explored this yet.
I'm mostly using the lowpass filter, LFO filter, flange, reverb, and delays. I'll try downloading some additional effects like flange or chorus to test on my mixes.
Using The Serato Software to DJ
I love using the Serato DJ software.
It lets you look at your music visually, so you can see the changes that are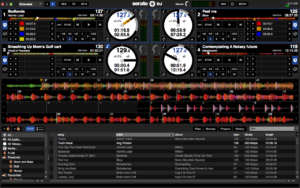 coming before the track plays.
Seeing the music visually is really helpful when you aren't quite sure if the drums are coming in on the current beat, or after 4 more bars.
Looking at it visually also helps when you are using the auto-loop feature (especially for longer loop times). You can see which parts are about to be looped.
You can also add different effects which can be downloaded from Serato's website. I'm not sure if you can cue the effects knobs to change different parameters of the effects like the rate of a chorus, or a delay time, which would be cool to do.
Top Features that i Like:
Hot-cueing up to 32 parts at once
The auto-loop feature lets you do drum fills and re-mix on the fly
8 different effects to choose from. Plus you can download more effects as an addon
Serato DJ is included for free
Smart Sync Grid in Serato
Splicing Feature is interesting. I'm still learning how to use it.
BPM adjustment by 1/10 of a BPM
High quality pads and knobs compared to cheaper models.
Features i Dislike:
It would be nice to control certain parameters of an effect like the LFO rate or delay time. (maybe you can, but i have figured out how to yet)
It is a little pricey at $1000, but its worth it.
Honestly, i love this thing. I dont have much bad to say.
Where do I get music to play on my DDJ-SX2?
My musical taste has been moving toward drum n bass.
I find myself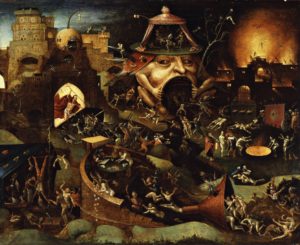 listening to the sub-genres of liquid, deep, crossbreed, and neurofunk. Sometimes a little bit of hardcore or industrial.
I've been getting my tracks off of Beatport, because they have a setup which is similar to a social network where you follow artists you like.
The cost of a track on Beatport is $1.50 – $2.00.
There are also alot of good tracks which you can download for free on soundcloud or bandcamp.
I'm trying to build up a set of about 30 – 40 tracks, that mix well into each other, and in keys that work together, and have parts that i am familiar with.
Streaming My Live Sets on Twitter
One of the reasons i bought the DJ Controller was to start streaming live sets on Twitter (follow me here @puzzlevortex).
There are a 4 services which you can easily stream live music from which include Twitter, Periscope, Twitch, and Instagram.
Hopefully this will get me prepared to play some local clubs.
Please say whats up to me on Twitter @puzzlevortex.